Farmhouse Coffee & Treasures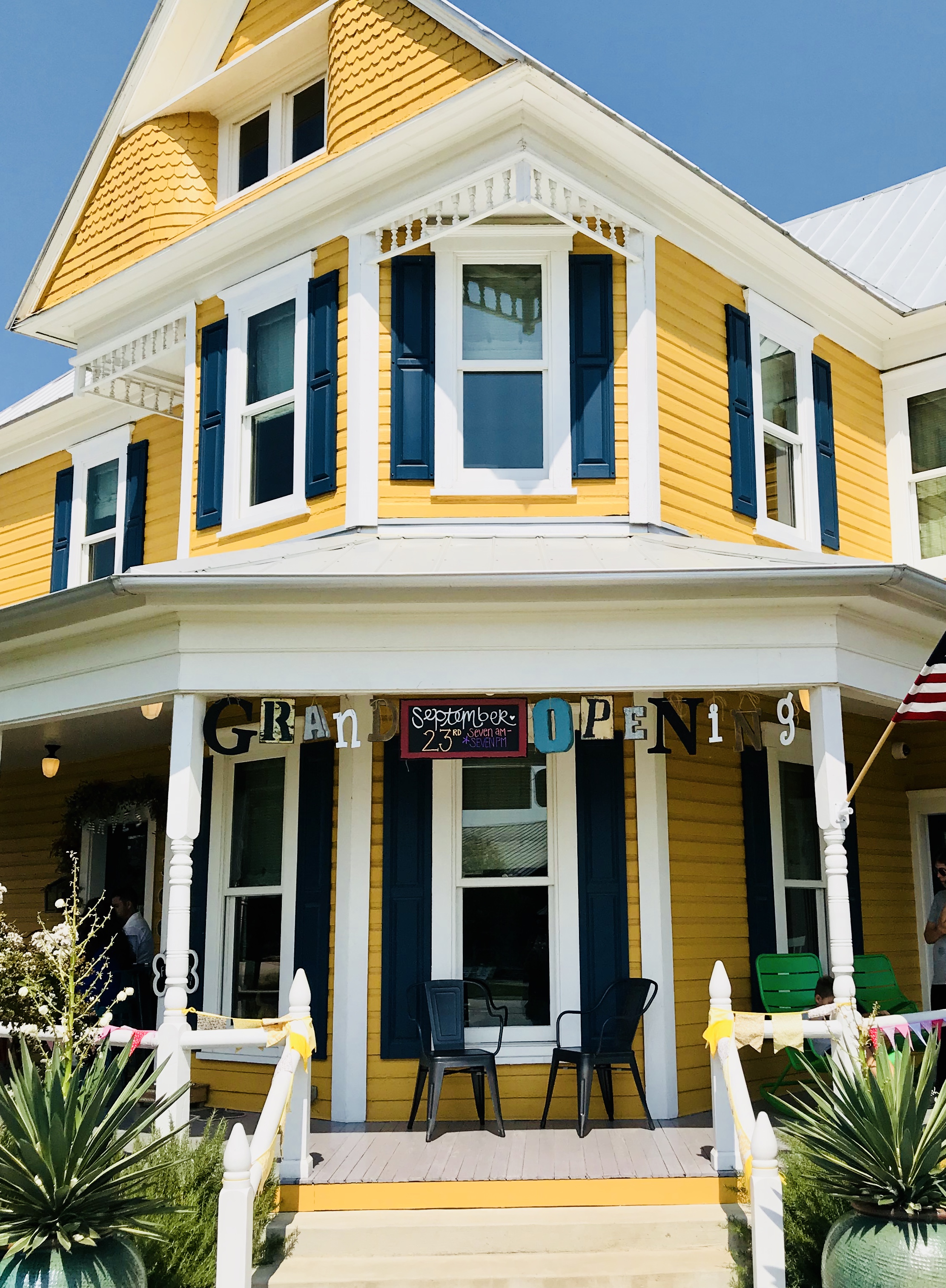 Sit Back, Relax, & Enjoy
Our mission here at the Farmhouse is to create the perfect place to enjoy a stellar cup of coffee, build relationships & faith, and shop creative treasures in a 141-year-old original farmhouse.
Drink Together
Privileged to brew Hidden House Coffee roasted in Orange County, California.
Inspired by a 1917 Anacortes, Washington Island home we began our journey of restoring classic homes to their former glory. With beautiful antiques to restore and the dream of owning a store we began to merge our vision of coffee & treasures. Inspired by the restoration from our flip and the passion that is Hidden House Coffee we began to marry those two ideas to where we are today. Stellar Coffee in an atmosphere of community. Grab a cup of coffee, browse our restoration pieces and gifts, and begin to experience the community of the farmhouse.
At Hidden House Coffee Roasters, our vision is simple: Hospitality and an on going pursuit of quality. From sourcing green coffee, roasting, to the final cup. Each step of the process is meticulously handled to bring our customers stellar coffee. Located in the historic Los Rios District of San Juan Capistrano, Hidden House Coffee is where a passion for the art of coffee meets the warmth of a familiar place. It's an appreciation and a respect for the bean that makes your next cup of Hidden House coffee the best you have ever tasted.
Jim & Crystal Terry
Owners
It all started with a dream. Treasures, Coffee and most of all Faith.
Kolton Terry
Product Development & a Trainer Who Trains
A former pie tosser and son of Jim and Crystal, Kolton brings his passion of coffee & people to every drink he creates. You will find him here most evenings, pulling the perfect shot of Espresso.
Bailey Terry
Public Relations & Marketing Manager
This chick's love for people is evident in everything she does. Our social media is a creative expression of our mission: stellar coffee in an atmosphere of community. She is your go to gal for all things networking.
Kat
Barista
She's got cool hair and loves animals! She's got the passion and she loves to make all the coffee! She makes the meanest London Fog this side of the pond.