Farmhouse Coffee & Treasures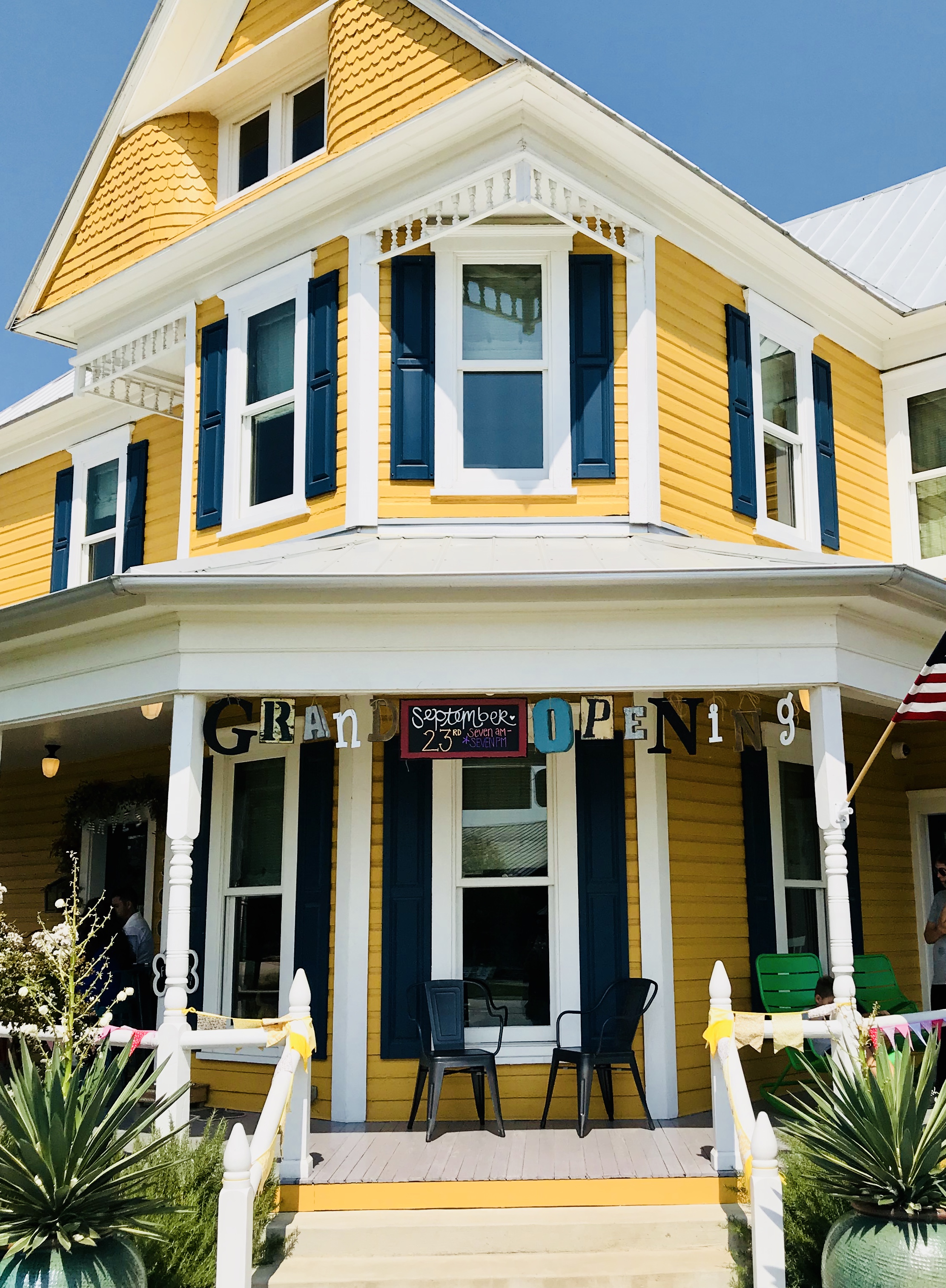 Sit Back, Relax, & Enjoy
Our mission here at the Farmhouse is to create the perfect place to enjoy a stellar cup of coffee, build relationships & faith, and shop creative treasures in a 141-year-old original farmhouse.
Drink Together
Privileged to brew Hidden House Coffee roasted in Orange County, California.
Inspired by a 1917 Anacortes, Washington Island home we began our journey of restoring classic homes to their former glory. With beautiful antiques to restore and the dream of owning a store we began to merge our vision of coffee & treasures. Inspired by the restoration from our flip and the passion that is Hidden House Coffee we began to marry those two ideas to where we are today. Stellar Coffee in an atmosphere of community. Grab a cup of coffee, browse our restoration pieces and gifts, and begin to experience the community of the farmhouse.
At Hidden House Coffee Roasters, our vision is simple: Hospitality and an on going pursuit of quality. From sourcing green coffee, roasting, to the final cup. Each step of the process is meticulously handled to bring our customers stellar coffee. Located in the historic Los Rios District of San Juan Capistrano, Hidden House Coffee is where a passion for the art of coffee meets the warmth of a familiar place. It's an appreciation and a respect for the bean that makes your next cup of Hidden House coffee the best you have ever tasted.
Jim & Crystal Terry
We just love what God has called us to do...serve stellar coffee in an incredible farmhouse community that exudes a culture of love and acceptance...all built on the foundation of faith.
Mark
Standing at 6'9" is our tall, friendly barista. You'll love Mark and his enthusiasm for all things coffee!
Kat
Ms. Kat is such a great all around team member. Her smile and gentle grace will make your coffee visit a pleasant experience.
Sonja
Our wonderful bookkeeper helps keeps things straight! We are grateful to her for her knowledge and hard work!
Judy and Addy
This mother and daughter make a dynamic farmhouse duo. You'll love Addy's smile and pleasant personality as she barista's. Judy you'll find working our events and helping us stay organized both inside and outside of the farmhouse! We love having their family connected to ours!
Nicki
Nicki is a beautiful blessing as she helps us manage our Farmhouse team. Her joy and humor are contagious! Not only does Nicki help manage, but she is a beautiful artist as well. You can see evidence of her talent all around the Farmhouse. She is also instrumental in our Farmhouse paint classes! Look into the eyes of her goat and ram sheep and be drawn into the beauty of her work.
Josh
Meet Josh, our newest Rockstar barista of our Farmhouse team. His pleasant warmth will set you right at ease!
Brooke
She's just so good! She's a great barista and so knowledgeable about coffee. She brings her strong work ethics and makes our Farmhouse team better.
Briana
Is our beautiful Montana girl that we bring in to help Crystal create the crafts that make our Farmhouse warm and cozy. We are so grateful for her God-given talent!
Aunt Sharon
Meet Aunt Sharon. She is the artist who has created our farmhouse barnyard animals. Look for her pleasing artwork in the faces of Snout Joyfully the pig, Mrs. Surely Goodness the sheep, Here's Lookin' at You Kid goat, and Til the Cow Comes Home! She comes from Washington to create many sweet treasures.
Allie
You'll not only find Allie rockin' the barista world here at the Farmhouse but you can find her taking beautiful pictures in her business, Allie Farmer Photography. She has an easy-going manner that will make you feel right at home!